Product Information Manager : Value List Items
---
Access
To get access to the  Value List Items Editor:
Click   - > Setup - > Value List Items (in the Classification section)
On the Value Lists page, click for a specific list
Overview
The Value List Items Editor is designed to manage values and their descriptions that are used in value lists for attributes.
See the Basic Actions page for more info on standard actions with value list items (search, sort, edit, delete etc.).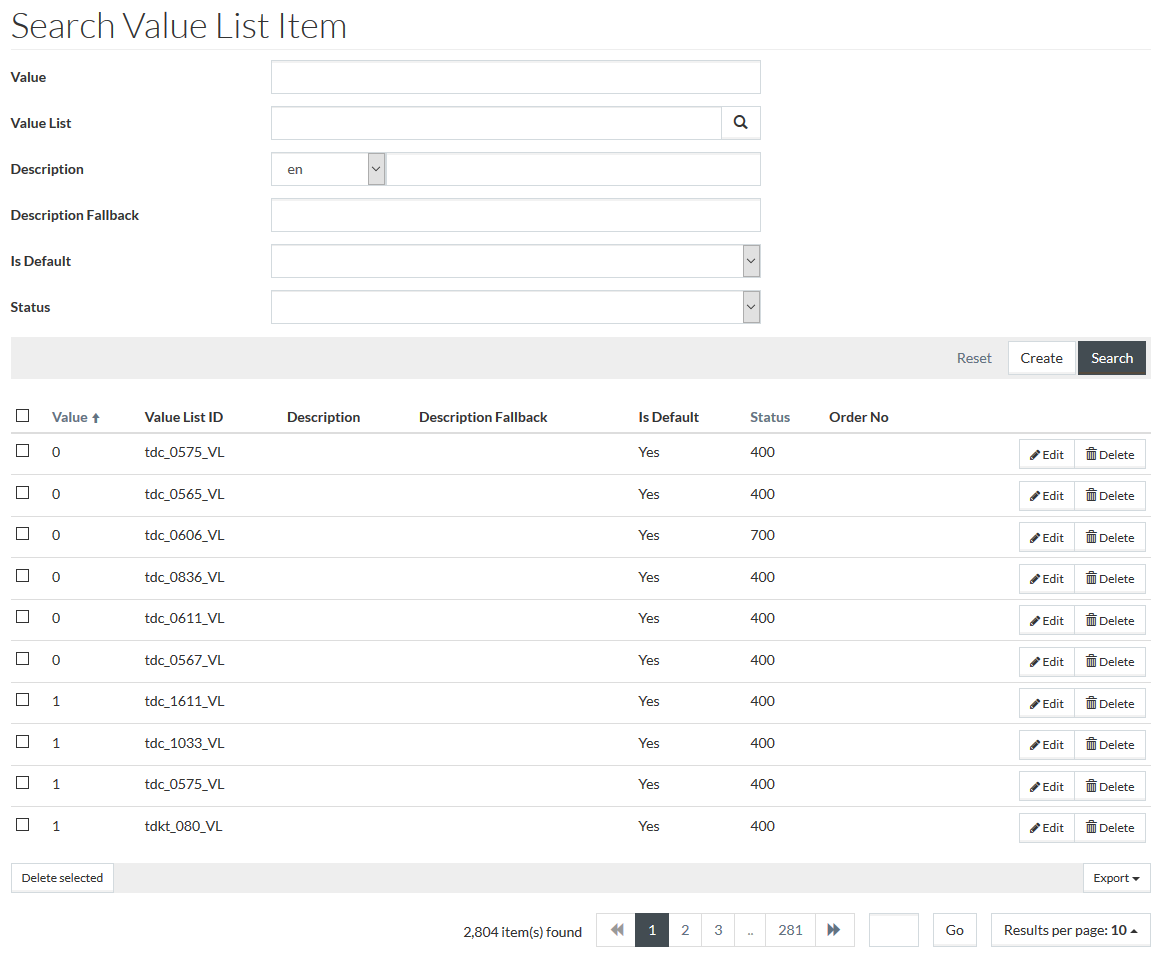 Create Value List Item
To add a new value list item click the 
button.
| | |
| --- | --- |
| | When you are forwarded to the value list item editor after clicking the button from the Value Lists pages, the Value List field is prefilled with the Description (ID) of the relevant list. |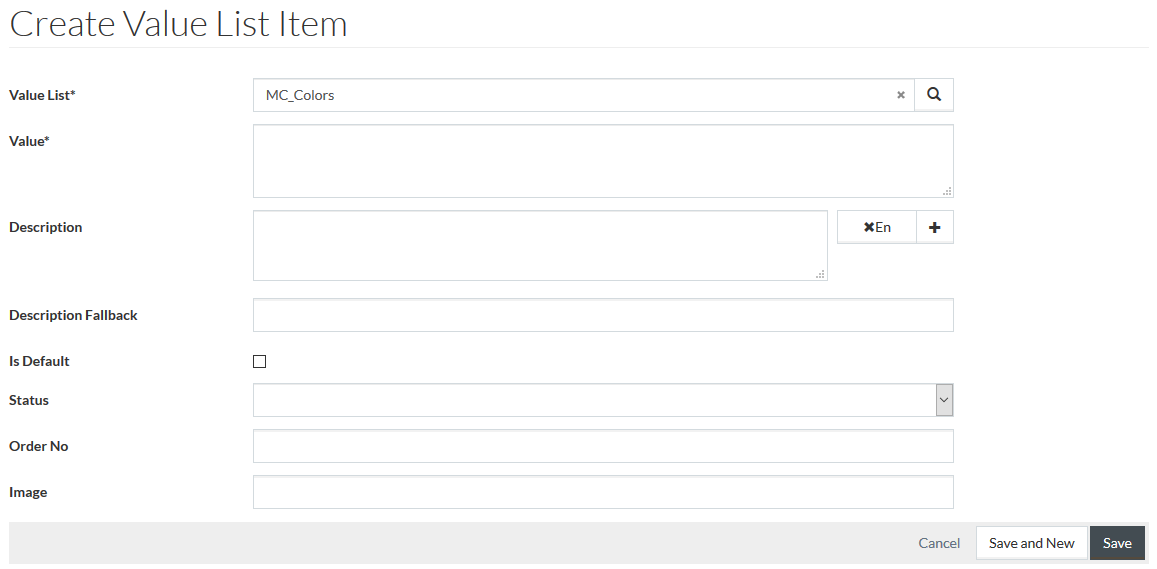 Enter the Value into the relevant field.
Enter language-specific descriptions for the value, if needed.
Enter Description Fallback that will be used in case there is no language-specific description for the value. Description Fallback may be a Term. See Terms for details.
Select Is Default check box, if the value should be used as default in the value list.
Select Status for the value list item (optional). The list of available statuses is configured on the Statuses page.
| | |
| --- | --- |
| | Value list items with '700' status are highlighted gray in the selection drop-down lists throughout PIM. |
Enter the
Order No
(optional) that determines the alphanumerical order the values appear in the drop-down list on the
Attributes
tab of the Product Editor.
In case Value List items have Order Number assigned to them, the values (after terms are resolved) in the attributes' grid will be sorted:

By Order Number


Alphabetically by Value (in case order numbers are equal)

By Value


Numerically
Upper case


Alphabetically

Lowercase


Alphabetically
Enter the required information and click 

to save the entered value list item or
to discard changes.  
| | |
| --- | --- |
| | After saving, it is impossible to change the value list the value list item is assigned to. |