Product Information Manager : Terms of Payment
---
Access
Click

- > Setup - > Terms of Payment (in the  Terms of Business section) to get access to the given functionality.
Overview
This function describes proportions of payments that have been previously agreed upon by all parties involved. Payment can be made in the form of funds, assets or services. Terms of payment are used in Contracts.
See the Basic Actions page for more info on standard actions (search, sort, edit, delete etc.).

Create Terms of Payments
Use the 

button to create/add new term of payment.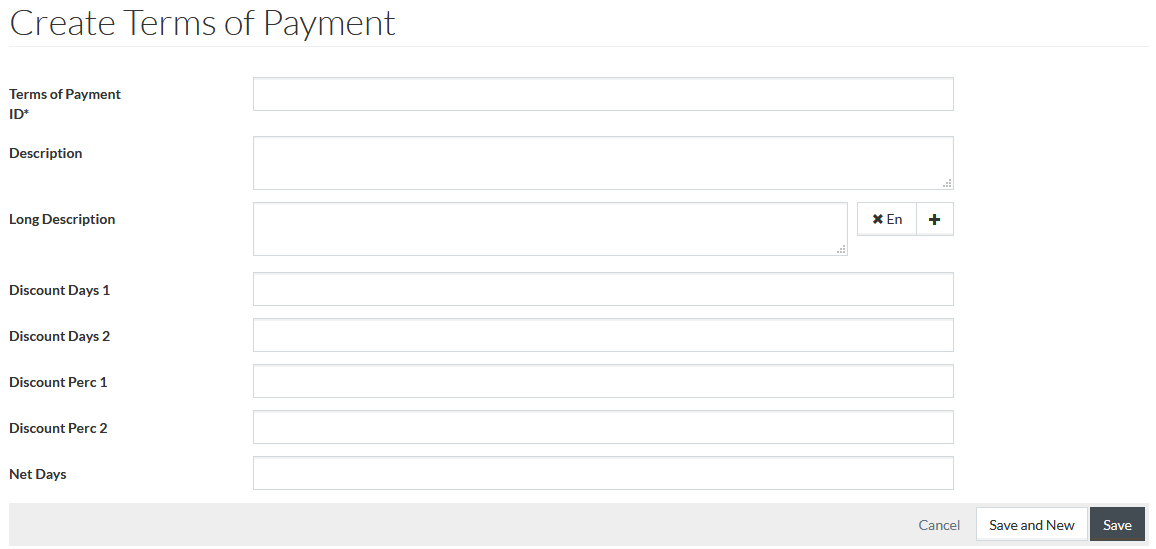 Enter individual payment term in the mandatory  Terms of Payment ID field. An informative description can be provided in the  Description field - e.g. "5 days - 2 %, 5 days net" and Long Description (can be multi-language). Enter  Discount Days 1,  Discount Days 2,  Discount Percentage 1,  Discount Percentage 2 and Net Days if required.
Click 

to save the term of payment. Click

 to save the changes and proceed to creating a new one. Click

to cancel.