Product Information Manager : Log Settings
---
Access
Click

- >System - > Log Settings (under the  Configuration section) to view and edit Log4j Properties.
Functionality
Use this feature to edit the log4j properties files. Log4j is a log system tool to log application messages. More information on log4j can be found at - http://logging.apache.org/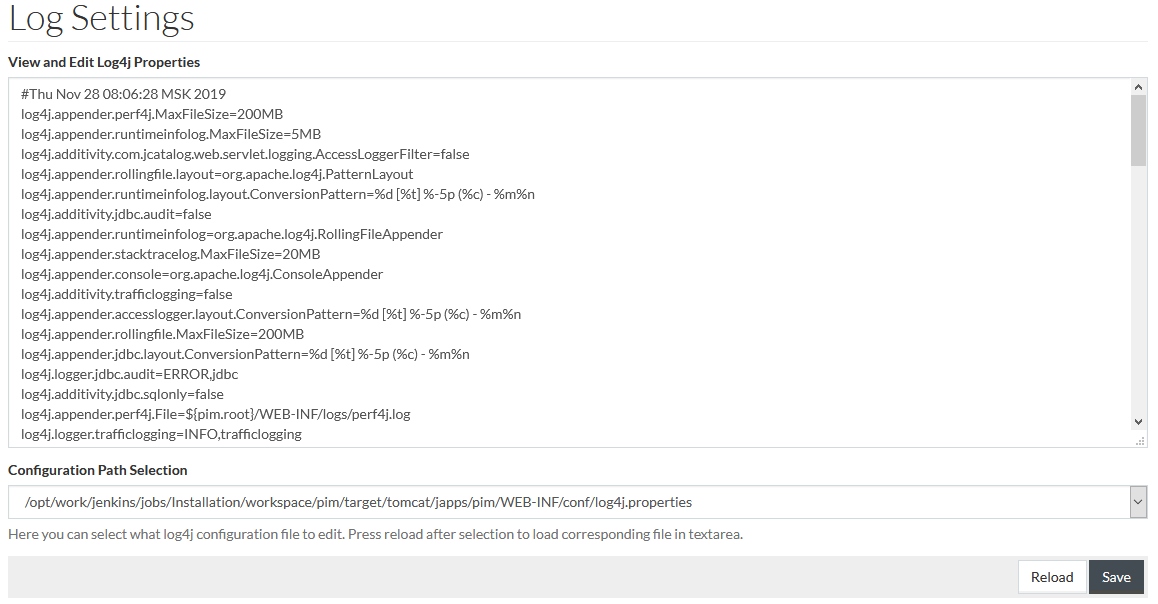 For editing purposes on the Log Settings page select the log4j configuration file from the Configuration Path Selection drop-down menu.

Once the file is selected, click

to load file in text area and 

to save. The saved file will be available in the Work Area.