Product Information Manager : Manufacturers
---
Access
To get the Manufacturers editor, click  

- > Setup - > Manufacturers (in the Customer/Supplier section).
Overview
A manufacturer can be a person, an enterprise or an entity that manufactures something.
See the Basic Actions page for more info on standard actions (search, sort, edit and delete etc.).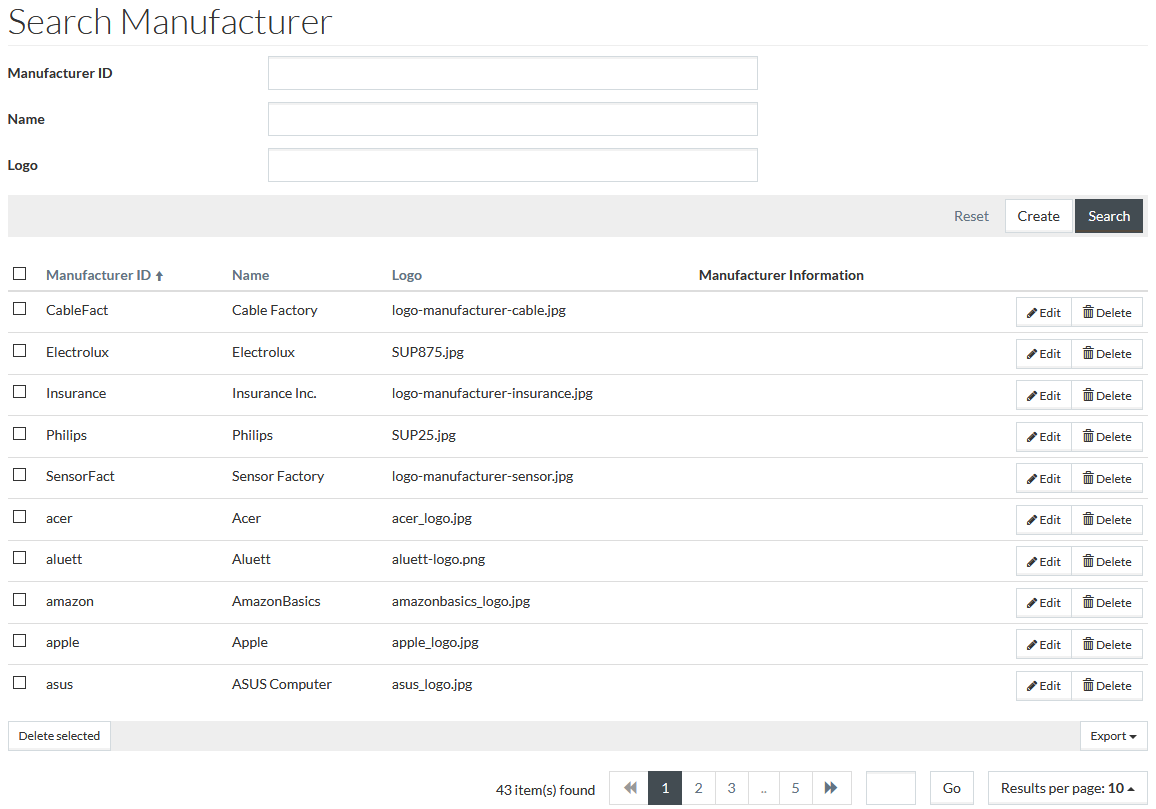 Create Manufacturer
To create/add a manufacturer, click 

. The manufacturer editor will be opened.
Enter Manufacturer ID (mandatory field) and the Logo, the Manufacturer Name and Manufacturer Information, if required.
| | |
| --- | --- |
| | In the Logo field, you can give a file name of the image uploaded into documents/manufacturers folder in the Work Area. This logo image will be used on Product Preview page in PIM or Product Details page in OPC. |

To add  Manufacturer Information in several languages, click

and select the desired language from the drop-down list of options .  To delete an entry, click the

icon.
Click 

to save, 

to save the manufacturer entry and proceed creating a new one. Click

to cancel.