Product Information Manager : Master Data
---
Access
To open the Master Data tab of the Product Editor, click the

button on:
the Product Search page by the relevant product from search results
the Product Preview page
Overview
Master data refers to the core data/information that plays a key role in the application and is shared by multiple users and groups. This includes data about suppliers, inventory such as Product ID, Product Catalog, Supplier, Status, Manufacturer Name, Validity etc.
Product ID, Supplier, Product Catalog and Status are mandatory fields. In order to make a Product visible in OPC it is essential to also specify a Sales Unit of Measure.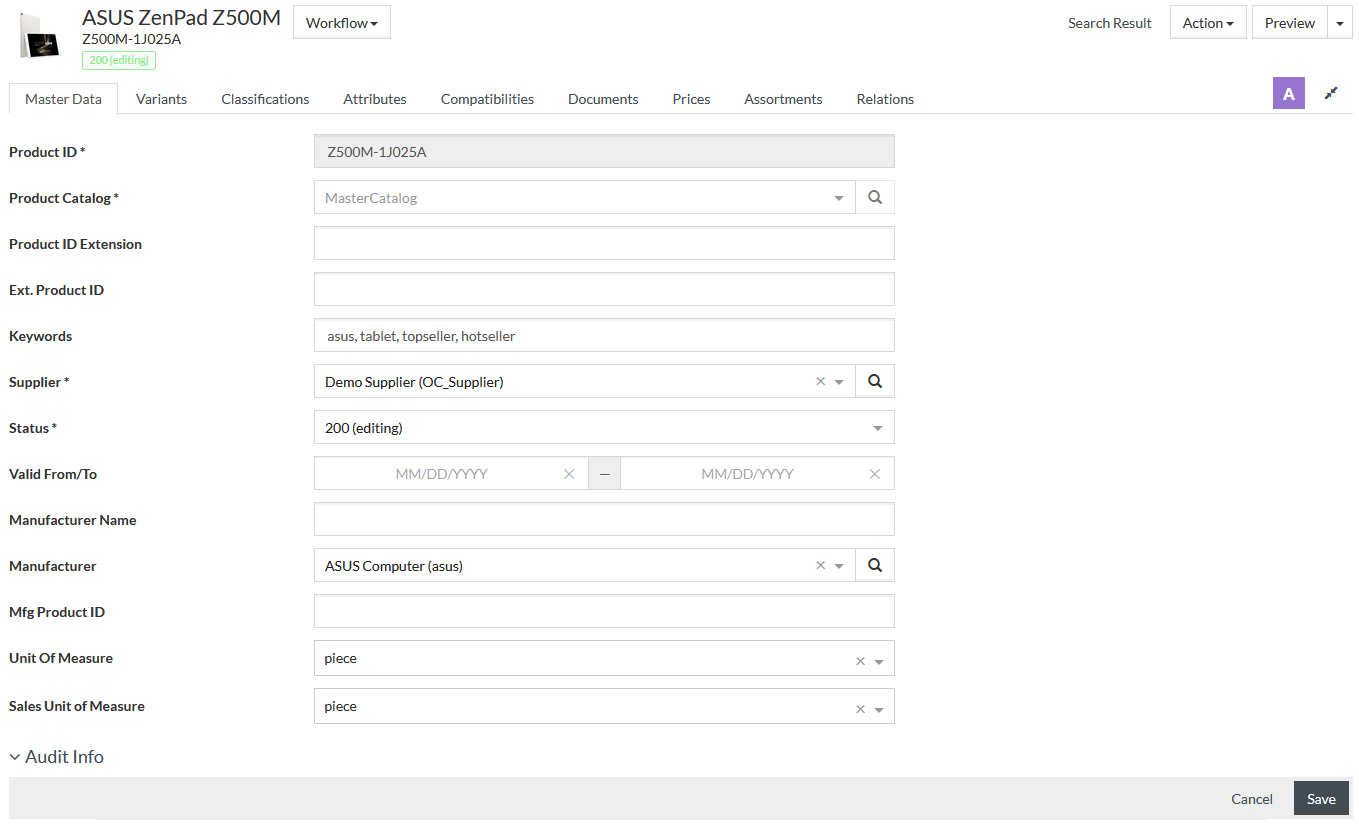 See the Common Toolbar section of the Product Editor page for more info on the generic actions.
Click the Audit Info section header in the lower-left corner to see the info on the current product creation/modification.