Product Information Manager : Contacts
---
Access
To get access to the Contact Editor, click 

- > Setup - > Contacts (in the Customer/Supplier section).
Functionality
Contacts editor is designed to manage various contact information.
Contacts are created to store the information about the contact persons of suppliers and their areas of responsibility, to be able to contact them. Contacts can be assigned to suppliers on the Contacts tab of Supplier editor.
See the Basic Actions page for more info on standard actions (search, sort, edit, delete etc.).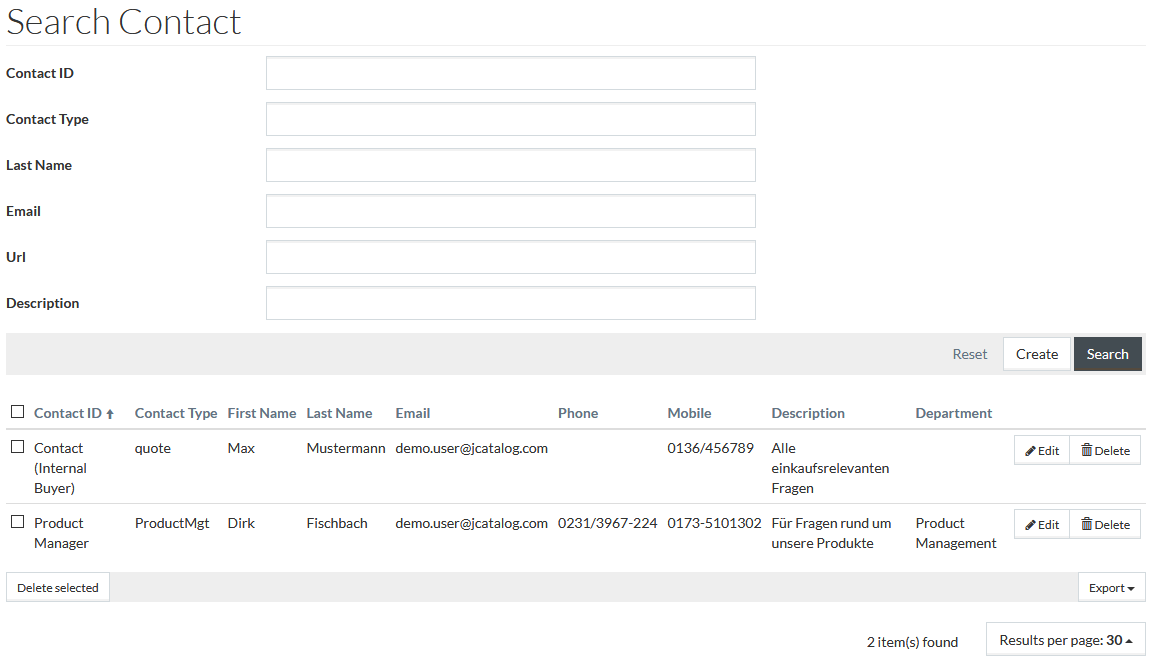 Create Contact
Click 

  to add a new Contact. This opens the Contact Editor.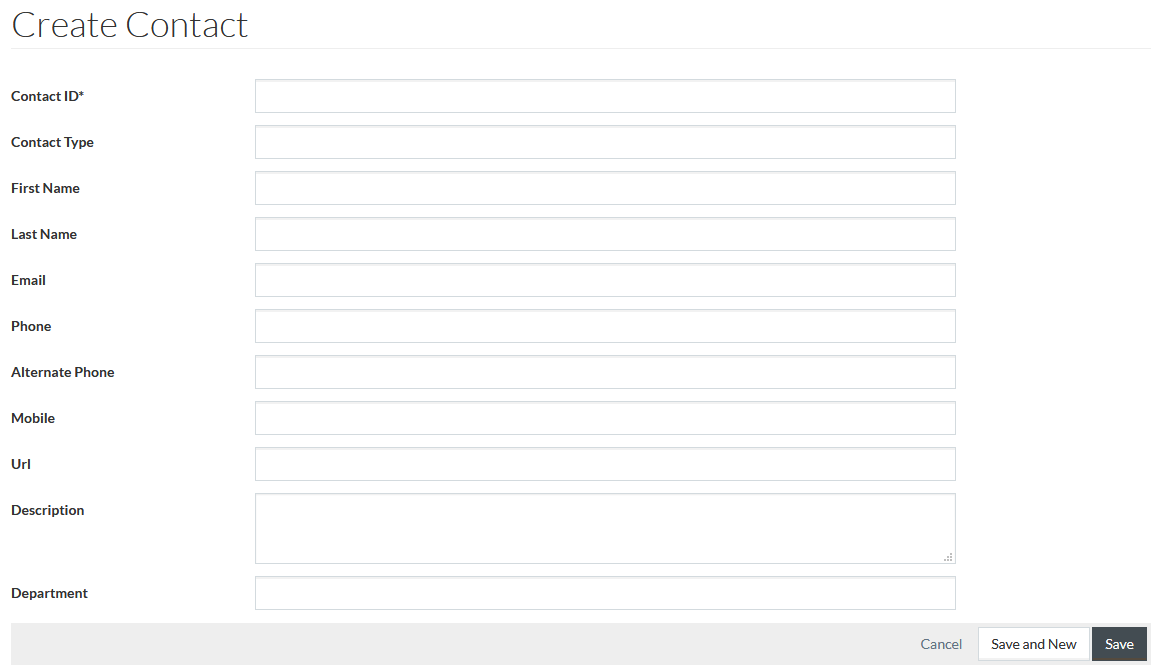 Fill in the relevant details and click

to save a contact after editing, 

for creating a new contact and 

to return to the search page.