Product Information Manager : Classification Browser
---
Access
To access the Classification Browser, click 

- > Setup - > Classification Browser (in the Classification section).
Contents
Overview
Product Catalogs are organized into categories under different Classifications and Classification Groups. Catalogs, Products and Attributes can be located and displayed using the Classification Browser.
Tree and List (Search) styles are implemented on two different tabs within the Classification Browser.
The browser screen is divided into two sections: one containing the tree/list and another containing the list of attributes assigned to the selected Classification Group.
Tree View
By default, the Classification Browser provides an outline that presents a hierarchical display of the various Classifications available as a tree view.
Click an item or branch to drill down and view the number of Classification Groups under each category. An item can be expanded to reveal sub-items, if any exist, and collapsed to hide sub-items by clicking on the respective 

minimize or 

maximize icons.
Click the Classification Group to view associated attributes in the right section of the Classification Browser.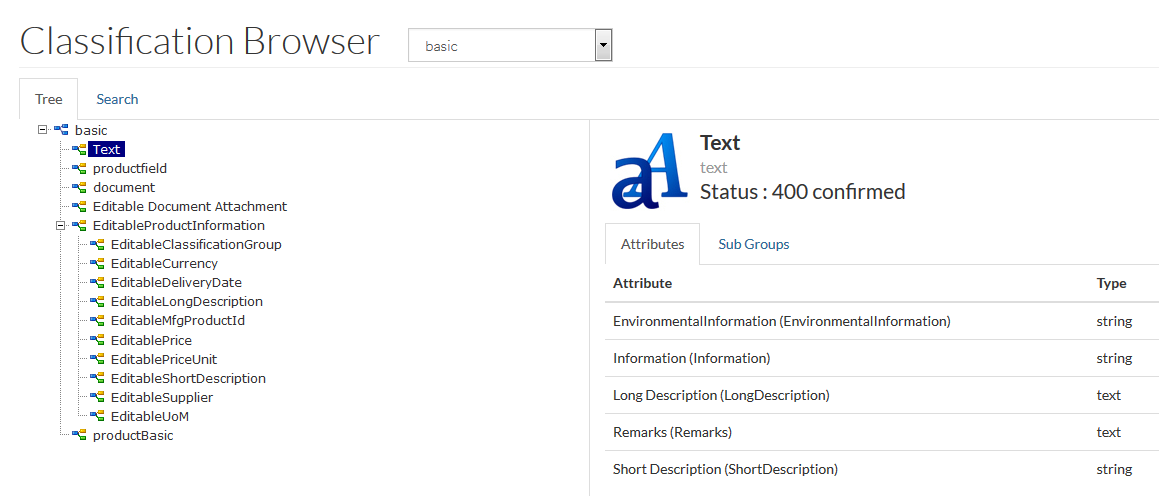 You can view the sub groups of the selected Classification/Classification Group by clicking the Sub Groups tab.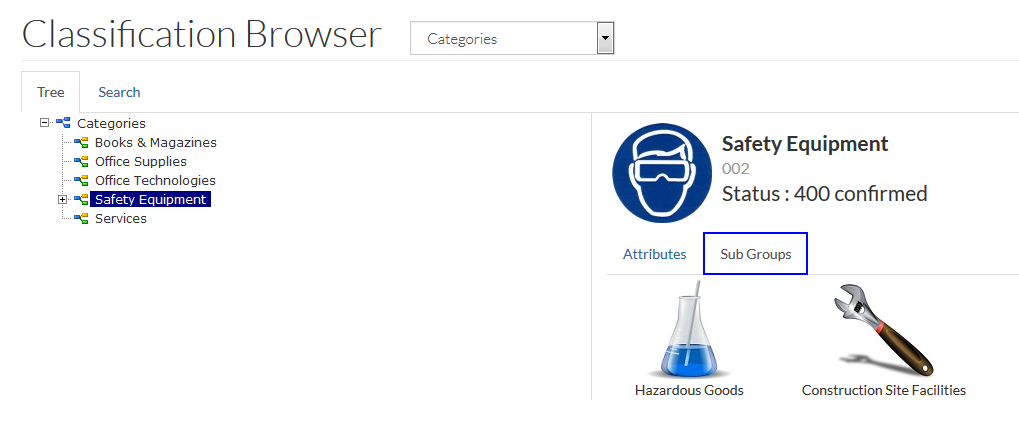 Search
To switch the Classification/Classification Group Search, select the Search tab.
| | |
| --- | --- |
| | Switching between the tabs DOES NOT result in losing the search parameters. |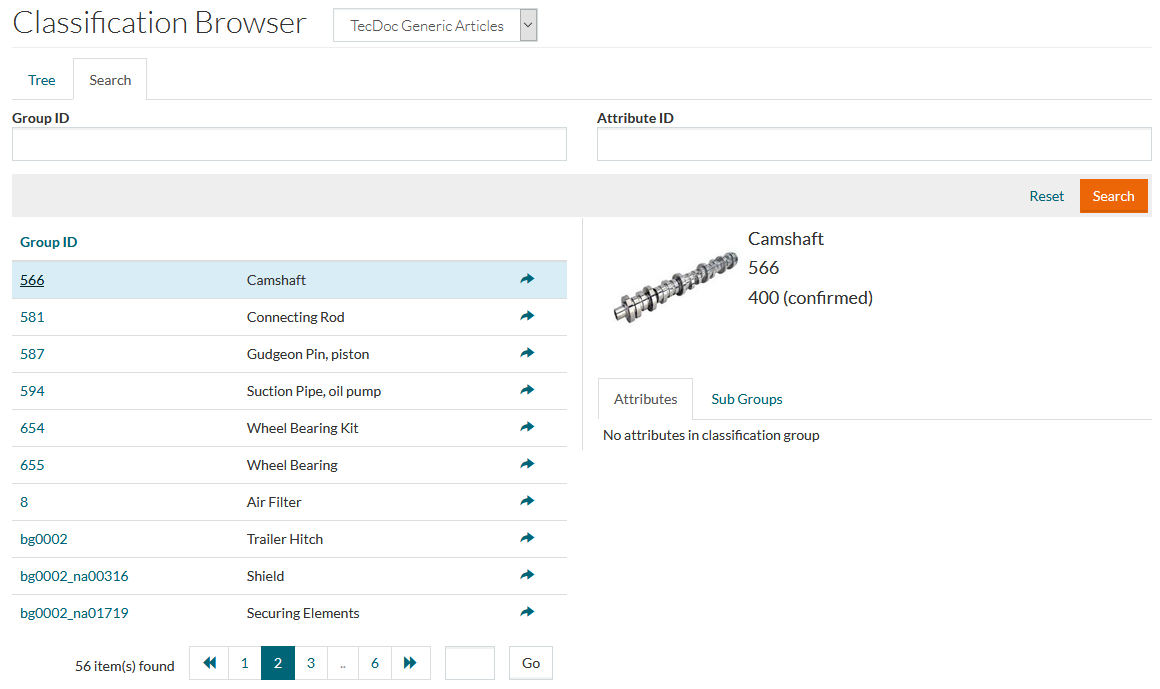 On the search view enter the search parameters for Group ID or Attribute ID info into the input fields and click 

to search.
Search result contains the following info:
Group ID
Group Description (a language-specific Short Description or Fallback Description, when it is unavailable, or group ID)

Click

for required Classification Group ID, to open and focus the Group in Tree.
Click on the Classification Group ID in search result to view the associated attributes in the right section of the Classification Browser.
Click 

to clear and reset search parameters.